Indicator-based evaluation of interlinkages between different sustainable development objectives (INDI-LINK)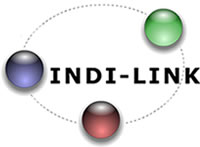 INDI-LINK entwickelt Nachhaltigkeitsindikatoren auf EU Ebene, analysiert die Wechselwirkungen zwischen verschiedenen Kernzielen der EU Nachhaltigkeitsstrategie und leitet daraus Empfehlungen für zukünftige Nachhaltigkeitspolitiken in der EU ab.
SERI ist der wissenschaftliche Koordinator dieses Forschungsprojekts im 6. Rahmenprogramm (Unterprogramm Scientific Support to Policies).
INDI-LINK hat 3 Haupt-Ziele:
die Weiterentwicklung von Nachhaltigkeistindikatoren (SDI),
die Bewertung der Beziehungen zwischen unterschiedlichen Politikbereichen der EU-Nachhaltigkeitsstrategie und
die Ableitung von Folgerungen für die künftige Nachhaltigkeitspolitik.
Um diese Ziele zu erreichen, wird INDI-LINK
neue Konzepte und Methoden entwickeln sowie Daten für die Berechnung ausgewählter "best-needed" und "proxy" Indikatoren entwickeln,
neue Politikbereiche aufzeigen, für die es bislang noch keine Indikatoren gibt,
einen Bewertungsrahmen, Methoden und Instrumente für die Bewertung der Beziehungen zwischen Politikbereichen entwickeln,
anhand geeigneter Indikatoren solche Beziehungen quantitativ analysieren, und
verschiedene Methoden und Modelle testen, die eine Identifizierung der geeignetsten Kombination wirtschafts-, umwelt-, und sozialpolitischer Maßnahmen ermöglicht, um Synergien
zwischen diesen Politikbereichen zu stärken und "Trade-offs" möglichst gering zu halten.
In einer Reihe von 5 Workshops werden Repräsentanten verschiedener Generaldirektionen der Europäischen Kommission und externe Experten in das Projekt einzbezogen.
Das INDI-LINK Konsortium umfaßt vier Universtitätsinstitute, ein Statistisches Amt, ein semi-öffentliches und drei private Forschungsinstitute (KMUs). Diese garantieren auch für die Verarbeitung der Ergebnisse anderer wichtiger EU-Projekte, wie MATISSE, Sustainability A-Test, SUSTOOLS, FORESCENE und MOSUS.
Das Projekt wird Empfehlungen für die weitere Entwicklung von Nachhaltigkeitsindikatoren und die künftige Bewertung von Verknüpfungen unterschiedlicher Nachhaltigkeitspolitiken erarbeiten und somit die Umsetzung der überarbeiteten Nachhaltigkeitsstrategie für Europa unterstützen – vor allem in Hinblick auf eine Integration der verschiedenen Politikbereiche.
Mehr Information auf der Projektwebseite von INDI-LINK

Publications
INDI-LINK publishable activity report
Projektpartner
Vrije Universiteit Amsterdam / IVM, Netherlands
Projektdauer
November 2006 – Oktober 2009
Verwandte Themen
Verwandte Projekte
Projekt Website