A New Environmental Accounting Framework Using Externality Data and Input-Output Tools for Policy Analysis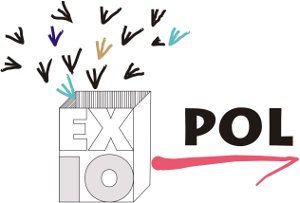 EXIOPOL entwickelte ein detailliertes Wirtschaft-Umwelt Modell, um die Umweltauswirkungen und externen Umweltkosten verschiedener Wirtschaftsbranchen sowie des Konsums natürlicher Ressourcen (Energie, Material, Land) in der Europäischen Union zu analysieren.
EXIOPOL war ein Integrated Project (IP) der EU, das von der Fondazione Eni Enrico Mattei (FEEM) in Zusammenarbeit mit The Netherlands Organisation for Applied Scientific Research (TNO) koordiniert wurd. An EXIOPOL waren 37 inner- und außereuropäische Partner beteiligt. Die Partner wurden nach ihren Fachkenntnissen in den beiden zentralen Forschungsbereichen dieses IP ausgewählt: die Bewertung externer Kosten von Umweltauswirkungen, sowie die um Umweltdaten erweiterte Input-Output-Analyse.
EXIOPOL verfolgte 3 prinzipielle Ziele:
Die Darstellung und Entwicklung umfassender Analysen der externen Kosten einer breiten Palette wirtschaftlicher Aktivitäten in Europa.
Die Erstellung einer detaillierten, um Umweltdaten erweiterten Input-Output Datenbank, welche von anderen Wirtschaft-Umwelt Modellen genutzt werden kann. Dies ermöglicht die Bewertung der Umweltauswirkungen und der externen Kosten von Aktivitäten in verschiedenen Wirtschaftsbranchen, sowie des Verbrauchs natürlicher Ressourcen in den EU-Ländern.
Die Anwendung der Ergebnisse der externen Kostenschätzungen und der Umwelt-IO-Analyse auf wichtige politische Fragestellungen, sowie die Evaluierung der Auswirkungen vergangener Untersuchungen zu externen Kosten auf Politikmaßnahmen in der EU.
Innerhalb des EXIOPOL-Projektes arbeitete SERI an der Erweiterung des detaillierten Input-Output-Modells um Umweltdaten. Diese Erweiterungen bezogen sich auf die vier Kategorien Materialflüsse, Energienutzung, Landnutzung und Emissionen. SERI leitete den Arbeitsbereich der Umwelterweiterungen von Ländern außerhalb Europas, die eingebunden wurden, um die Auswirkungen von Handelsbeziehungen zwischen Europa und dem Rest der Welt zu erfassen. SERI trug auch zur Integration von Umweltdaten für die EU-25-Länder bei. Hauptpartner in den Arbeitsbereichen war das Wuppertal Institut für Klima, Umwelt, Energie in Deutschland und TNO aus den Niederlanden.
News

Publikation

Kontakt

Projekt Website

Projektpartner

Institute for Prospective Technological Studies (IPTS)

Kunde

Europäische Kommission, 6. Forschungsrahmenprogramm

Verwandte Projekte

Verwandte Themen

Projektdauer

November 2006 – Oktober 2011

Verwandte Veranstaltungen

EMAN conference in Prague
ISIE conference in Lisbon