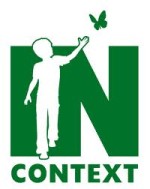 How to create space for change? Rediscovering the power of community
6-7 June 2013, Berlin (Germany)
Taking place in Berlin (Germany) from 6-7 June 2013, this exciting event will bring together local government and community representatives, researchers and other actors interested in exploring how, through working together, we can facilitate change and move towards better places, stronger communities and resilient societies.
As a participant, you will have the opportunity to reflect on your own role in making change happen, present your experiences, as well as get plenty of ideas for future action.
Confirmed speakers include Carles Agustí Hernández, the Commissioner for Citizens' Participation of the Barcelona City Council (Spain) and Co-President of the International Observatory on the Participatory Democracy, Derk Loorbach, Director of the Dutch Research Institute for Transitions (the Netherlands), Eva Maria Sk?ld, Political Secretary of the Green Party in Malm? City Council (Sweden) and Tessy Britton of Social Spaces (UK).
Participants will explore how to create space for change in communities through discussions and interactive sessions with like-minded people from across Europe. Those present will also experience the feeling of change, thanks to theatre performances woven into the programme and a selection of study visits to Berlin's most inspiring places.
For more information, click here.