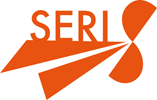 Willkommen auf unserer neuen Website.
On the occasion of our 10th anniversary we present our brand new website. A German version will follow soon!
Zu unserem 10. Geburtstag leisten wir uns eine neue Website. Eine deutsche Version folgt noch im Laufe des Oktober.
Danke/Thank you, Blogwerkstatt !  Comments are very welcome.