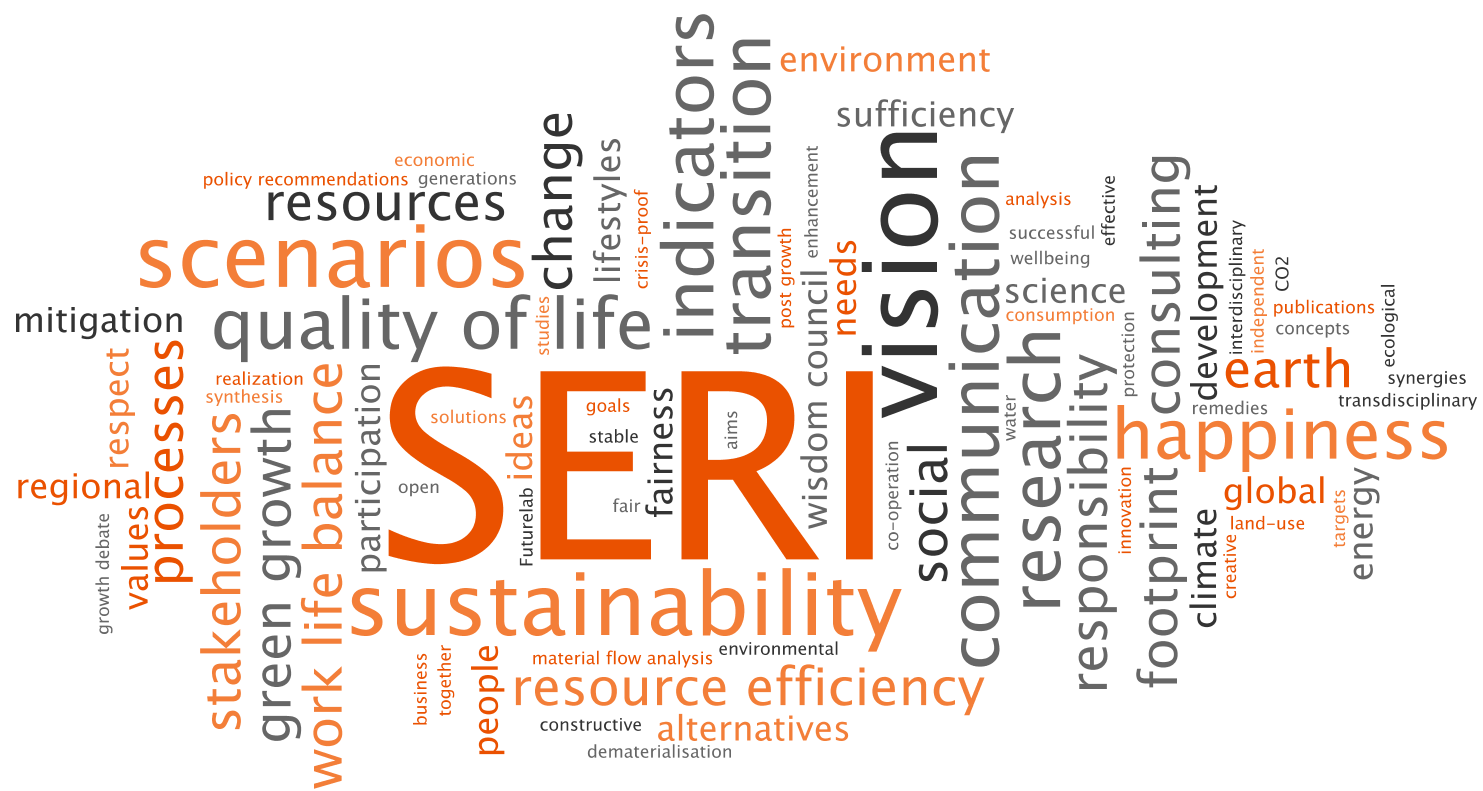 About
The Sustainable Europe Research Institute (SERI) is a Pan-European think tank exploring sustainable development options for European societies. It was set up in September 1999. SERI Nachhaltigkeitsforschungs- und Kommunikations GmbH in Vienna – the institute with the highest turn-over and the most employees in the network so far – is among Austria's leading institutes in support of sustainable development. Our projects facilitate the resolution of problems at the intersection of the economy, society and the environment in ways that reflect ecological, economic and social responsibility. The limited company according to Austrian law was founded in 2004 and took over the company "SERI – Dr. Friedrich Hinterberger" and all its employees and projects.
We support decision makers in the areas of sustainable development with information relevant to their goals within the framework of national, regional and European sustainable policies. In addition to documenting and presenting relevant information, we add value by communicating new ideas and concepts in sustainable development. These are presented to the target audience via new and "old" media (books, brochures, CD-ROMs, web sites, etc.).
Read SERI's Mission Statement.
We engage for the Common Welfare Economy.
SERI Vienna is part of the international SERI network.